Welcome to FaxSol
We have been designing websites since 1998. The internet and technology has changed a great deal in the intervening years, in 1998 websites were hand built with very little aid, apart from an HTML editor, these days we use a content management system (CMS) and chose a theme to suite your application.
One size does not fit all and it's important the website works for you and allows you to get on with the business you know best – keeping your customers happy and making money.
Our websites are not the most expensive, and we do not charge for minor updates. We will always quote for the total cost of your website and stick to that price. Because we develop websites using a content management system many updates you will require you will be able to do yourself, it's easy!
Call today 01535 655441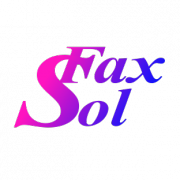 http://www.faxsol.co.uk/wp-content/uploads/2015/08/FS_logo_square.jpg
312
313
FS
http://faxsol.co.uk/wp-content/uploads/2015/10/logo5.png
FS
2015-08-20 14:17:10
2016-03-17 14:31:27
Welcome to FaxSol Website Design and Hosting